I came across Maria Reva's short story "Unsound" in a copy of McSweeney's, catching up on my reading over the holidays. It's a striking piece of fiction that's set in a fictional orphanage in the Soviet Union, where infants are rated according to a disability scale and judged accordingly. Notwithstanding, the orphan who emerges as a protagonist of the story, Zaya, has a lot going for her–a certain resilience of the spirit that makes her narrative particularly endearing.
Judging by quality of Reva's previous publications and the reception this particular story has received–it was listed in a major magazine award that McSweetney recently won–this book has a very big future ahead of it. The pub date is March 10, 2020, and it's already available on pre-order.
A bureaucratic glitch omits an entire building, along with its residents, from municipal records. So begins Reva's ingeniously intertwined narratives, nine stories that span the chaotic years leading up to and immediately following the fall of the Soviet Union. But even as the benighted denizens of 1933 Ivansk Street weather the official neglect of the increasingly powerless authorities, they devise ingenious ways to survive.

https://www.penguinrandomhouse.com/books/609447/good-citizens-need-not-fear-by-maria-reva/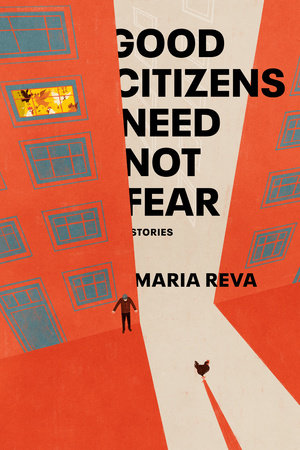 A bonus: Reva's story "Novostroika" was published in the Atlantic. This looks to be a section from the upcoming novel.
Publisher: Doubleday
Pub date: March 10, 2020